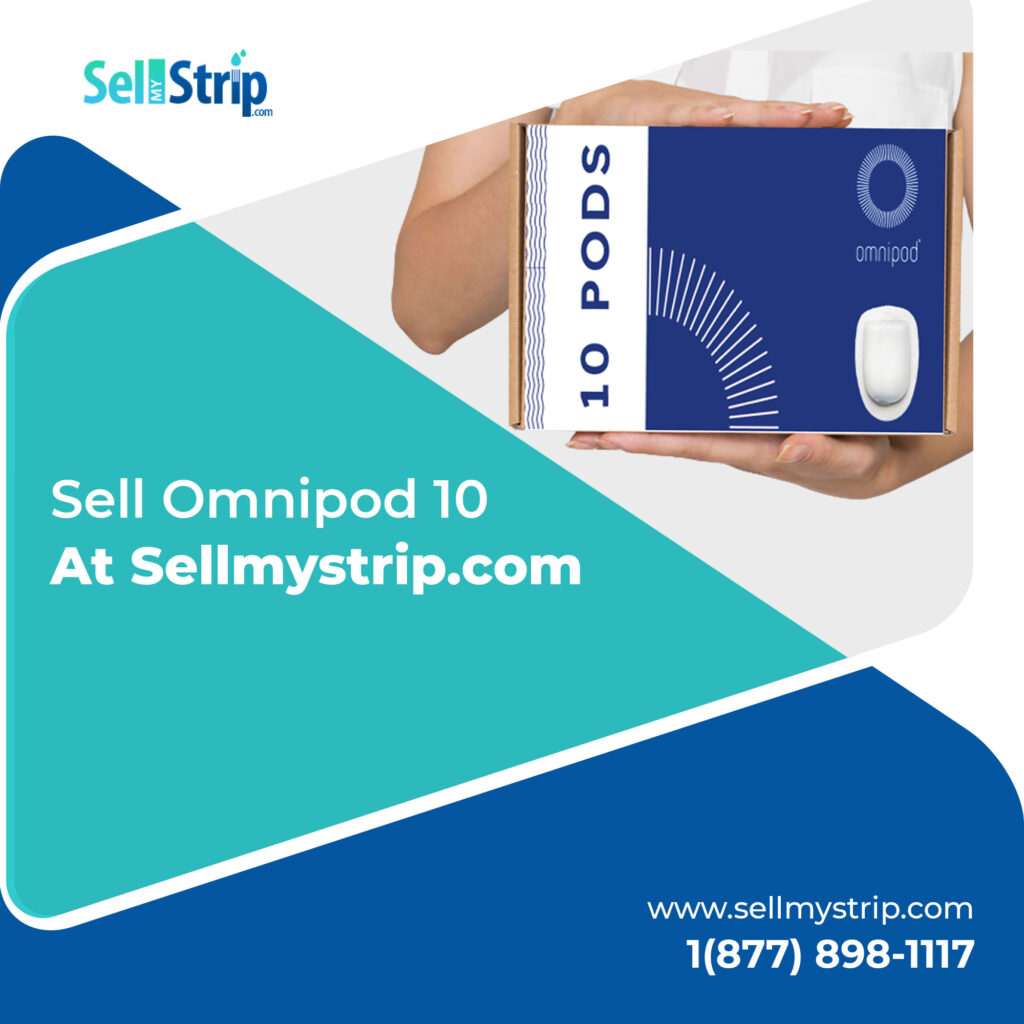 9 December 2021
The motto of Omnipod is simplifying life with diabetes. Parents who might be struggling to manage their child's insulin need adults who probably have written off pumps altogether. The best thing is that Omnipod is adhered to make your life simple with 3 continuous days. Tubeless insulin delivery without multiple daily injections is possible.
A Bit About Omnipod Dash Pod –
The Omnipod Dash Insulin Management System includes a wearable tubeless insulin pod that can easily be controlled by a smartphone-oriented personal diabetes manager. You would not have to bother about daily injections and no mealtime math will built-in dosage calculations. The best thing is that this Pod can easily be worn almost anywhere easily anywhere you would inject and carries up to 3 days of insulin.
Omnipod Dash Pods have especially been designed to work along with the new Omnipod Dash System. It features a tubeless as well as waterproof design. The best thing about these pods can impart up to 72 hours of delivery once it is connected along with your Omnipod Dash System. The pods are sold in a box of 5 and 10. Moreover, each pod comes with an approved wear time of 72 hours.
What Makes It an Ideal Product To Choose –
The best thing is that it's a small, lightweight, and discreet pod that you probably get to know already exists. The best thing is that every box of pods comes up with individual package pods.

Each Pod package is the fill syringe to load the pod. This pod is already loaded with insertion components; an internal reservoir and a pumping mechanism built right inside the Pod.

With the help of a push button, it gets inserted on its own without any injection needles in sight.

PDM stands for Personal Diabetes Manager needed to activate and program Pods.
You can help others if you sell omnipod dash glucometer online which you might not use for a while. You will get cash to sell your product.
Features Of Omnipod 10 –
In this section, we are going to share the important features here. Let's check out more about it in a detailed manner –
This product holds a low profile design of new pods.

It comes up with the ability to be waterproof to 25 feet for 60 minutes

It comes up with an easy push button application.

The wireless connection to the Omnipod Dash PDM.

Each Box comes up with 5 to 10 Omnipod Dash Pods.
Why It Is Popular –
The Pod is like the muscle of the system. It goes correctly when your body comes up with insulin and it needs its order from you. And the PDM goes for 3 days of non-stop and on-demand insulin delivery.
Daily injection-proof design also makes it worthy to choose. There are no multiple daily injections required while delivering insulin.

Being a "Waterproof Device" is the next feature of this product. You are allowed to wear this pod in the shower, running in the rain and the ocean. You need to keep the PDM dry.

The Pod comes up with an IP28 rating for up to 25 feet for 60 minutes. The PDM is not waterproof.

This product is also loaded with a Tangle-Proof Tubeless System. It means you would be able to walk freely through every open door. There is no need to worry about fanny packs, belts, or pockets.
It is a traditional tubed insulin pump. The best thing is that Omnipod Dash is available at Pharmacy stores too. It comes up with no commitment or long-term contract. And the Omnipod Dash PDM comes without any charges with your first box of Pods.
OmniPod DASH Pods Especially:
Since this Omnipod dash online is Lightweight, you can easily carry it. The next on the list is that it is waterproof up to 25 feet for at least 1 hour. This device is easy to impart insulin delivery at least for 72 hours. You may wear any of these body parts including the buttock, thigh, lower back, abdomen, and arm. What makes it worthy to choose is that it is quite small and good for flexible auto-cannula insertion.
Here, it needs to be mentioned that the Omnipod Dash Insulin Management System is regarded as the first as well as an only tubeless device that truly imparts 3 days of nonstop insulin delivery. Moreover, it is quite an easy-to-use system. It keeps you free from all sorts of hassles of tubing as well as daily injections. It has an excellent design having two parts. What makes it worthy to buy is that it is light in weight, waterproof, tubeless, and wearable Pod.
You may easily control it with a smartphone such as a touch-screen Bluetooth-enabled controller. It can minimize the number of components to carry. The best thing about the pod is that it can easily be worn almost anywhere an injection will be administered. Automatic insertion is adhered to activate the Pod means never having to see or handle a needle-omnipod holds a suite of mobile apps for iPhone/iOs users allowing even more discretion as well as convenience. It imparts remote access to diabetes data making diabetes a smaller part of life.
Sell Omnipod 10 at Sellmystirp.com
In case you have an extra and unused Omnipod 10 which you want to sell omnipod dash online then choose sellmystrip.com. The entire online process is quite simple and easy. You would not come across any difficult hassles. You will get cash for selling this product. The team is all set to assist you cordially in case you get stuck at any phase.
This omnipod dash online product receives several excellent testimonials from its customers. Whether it is Type 1 or Type 1 insulin, both people have been using it. The pod is completely tubeless and comes with wearable quality. It can eliminate up to 14 injections going with 1 Pod easily. It means you can easily leave the multiple daily injections as well as tangled tubes behind.
It can help you to make yourself free from any mealtime equations. You may even go-ahead to use the built-in bolus calculator and food library to maintain the counts as well as other nutritional information easily.
Talking about the Omnipod Dash, you would be able to go through all your insulin data on your own easily. You are allowed to share it easily without any issue with your doctor going with integrating with the smart app.
Conclusion –
This omnipod dash online product has made it easy for patients living with diabetes. It is an ideal insulin management system for kids too. Whether it is about the Pod, PDM, or Apps, everything is there to make things go easier and smoother.